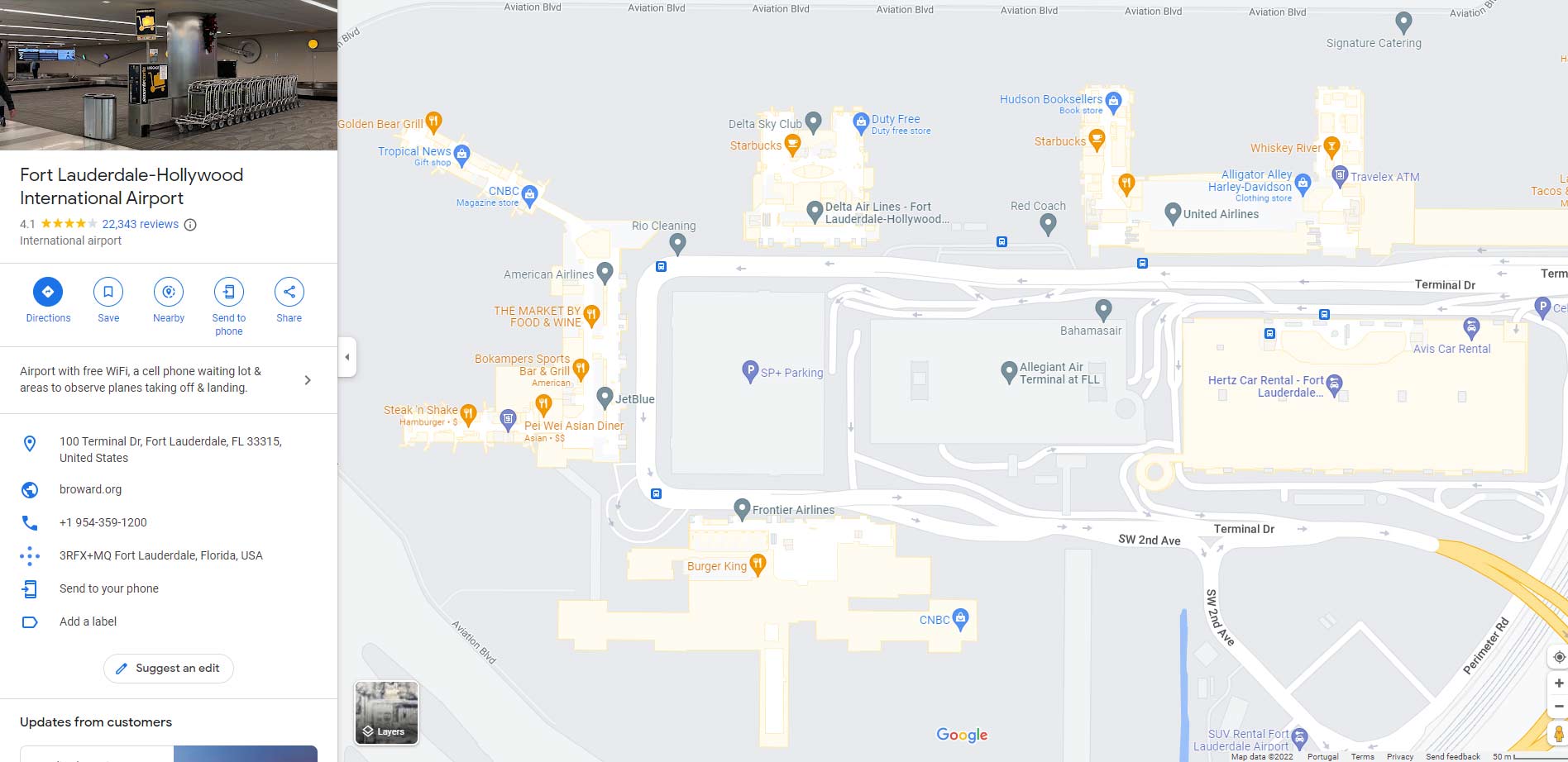 There is a wide range of services provided by the FLL administration to make it comfortable for passengers to wait for their departure and stay safe.
Baggage Wrapping and Storage
Terminals have an area for the baggage wrapping service. Before the flight departure, passengers can wrap their luggage just for $15.00 for 1 bag.
Daily service hours:
Terminal 1 and 2: 06:00 am – 03:00 pm
.Terminal 3: 05:00 am – 09:00 pm
Terminal 4: 06:00 am -10:00 pm.
Visitors can recheck the service hours by phone: at +1 954-359-5505.
The baggage storage department is located at the FLL Baggage Claim lower area. Service hours: 09:00 am to 05:30 pm (daily).
Transfer between Terminals
All passengers can find shuttles to move between terminals and towards the Rental Car Center.
The shuttle bus parking lot is located at the lower level.
Service hours:
Shuttles between terminals – 6 am to 9 pm (daily)
Shuttles between terminals and Rental Car Center – 24/7.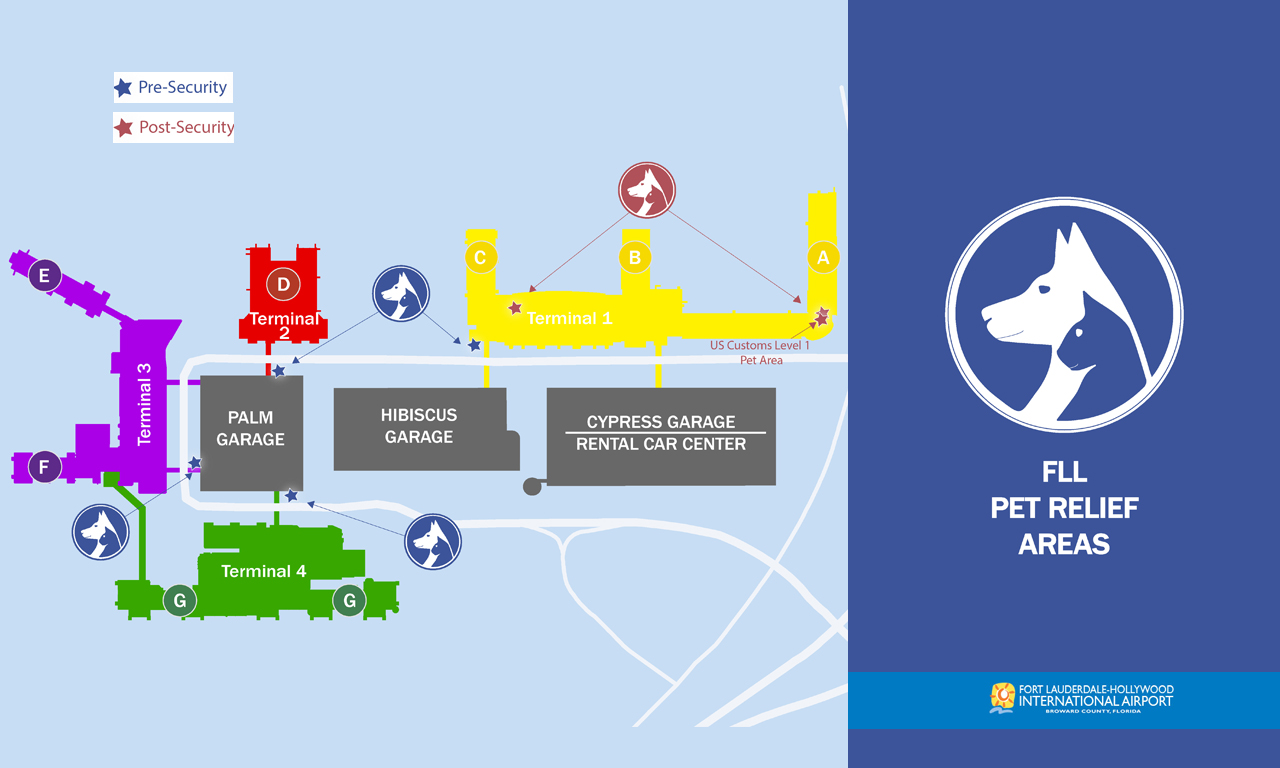 Fort Lauderdale Airport Lost and Found Office
From FLL terminal 1 it is convenient to visit FLL Lost and Found Office in case of baggage or document loss.
The office is situated on the second level of the Rental area.
Open time: 8:30 am to 00:00 am; 01:00 am to 04:00 pm – Monday – Friday.
Closed: Saturday, Sunday, official holidays.
It is possible to contact the Office at the email: Airportlf@broward.org. The email must contain next information: Passenger's Name, Phone Number, Date of Item Loss, Location of Item's Last Place, and Description of Lost Item.
Additional Available Services
Pet relief zone;
Lounge zones;
ATMs;
Tesla destination charger;
Currency exchange;
Baggage Carts;
WC areas;
Medical service;
Mobile charge.
Additional FLL Airport Services
All devices can be connected to free Wi-Fi inside all halls.
Passengers who are enrolled in the Global Entry program can use special kiosks to proceed with the enrollment. Service hours: 5 am- midnight.
Customs departments at Terminal 4 work from 3:45 am till midnight.