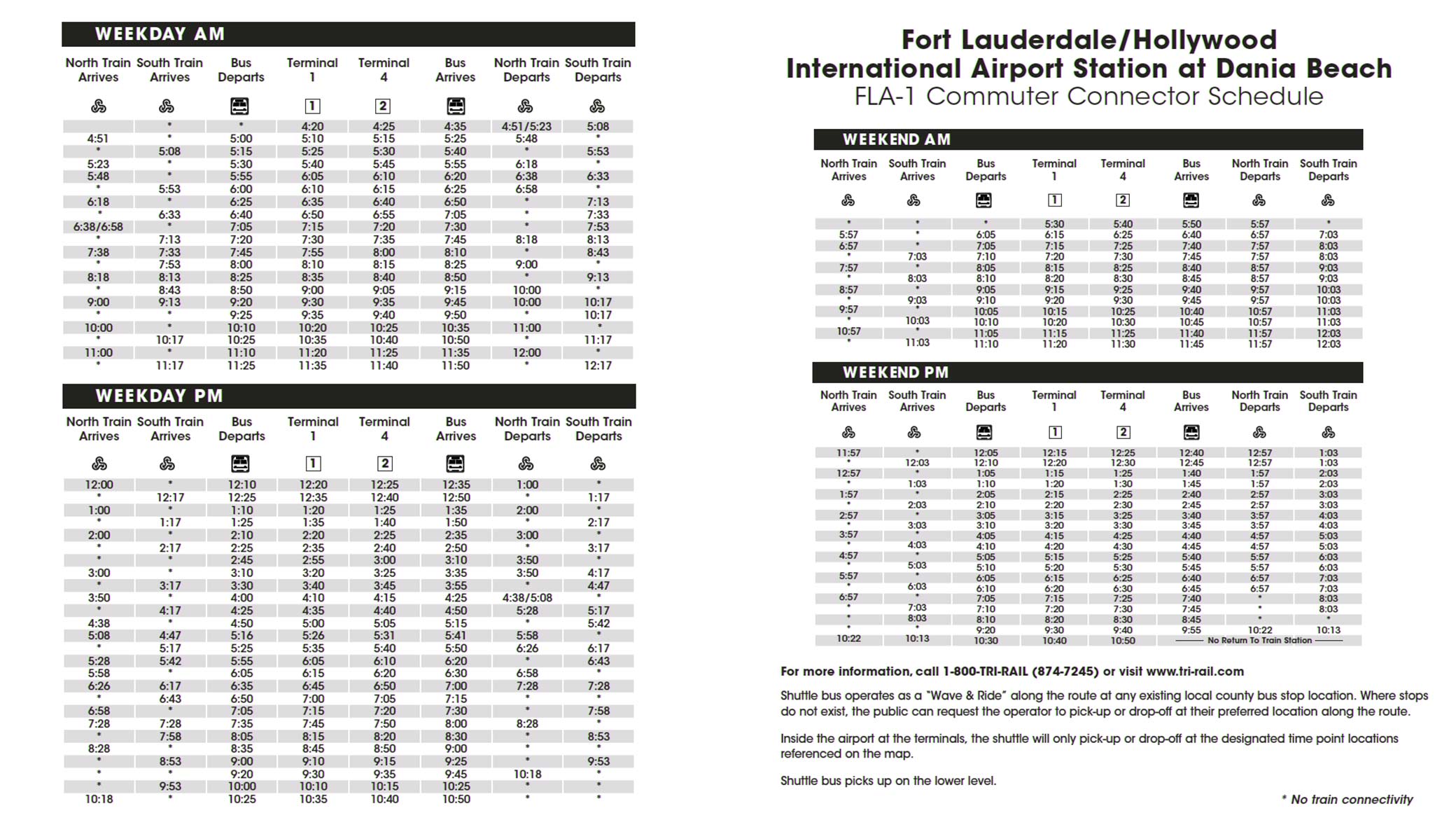 All passengers can take the FLL airport bus to move around or to go downtown Miami and the city center.
Although this mode of transport takes time for passengers to reach their destination there are several advantages to using buses to travel to/from FLL:
Fare is cheaper than taxi or tri-rail;
International visitors can take a chance to look around and shoot photos;
There is a bus stop at the airport;
Easy to get to the best shopping place.
All buses are run by the Broward County Transit within the mass Route 1.
The bus stop is located at Stop № 7 at the Rental Center. It is easy to find it next to Terminal 1, the eastern building. To find the exact location it is possible to check online the map of the bus terminal at Fort Lauderdale.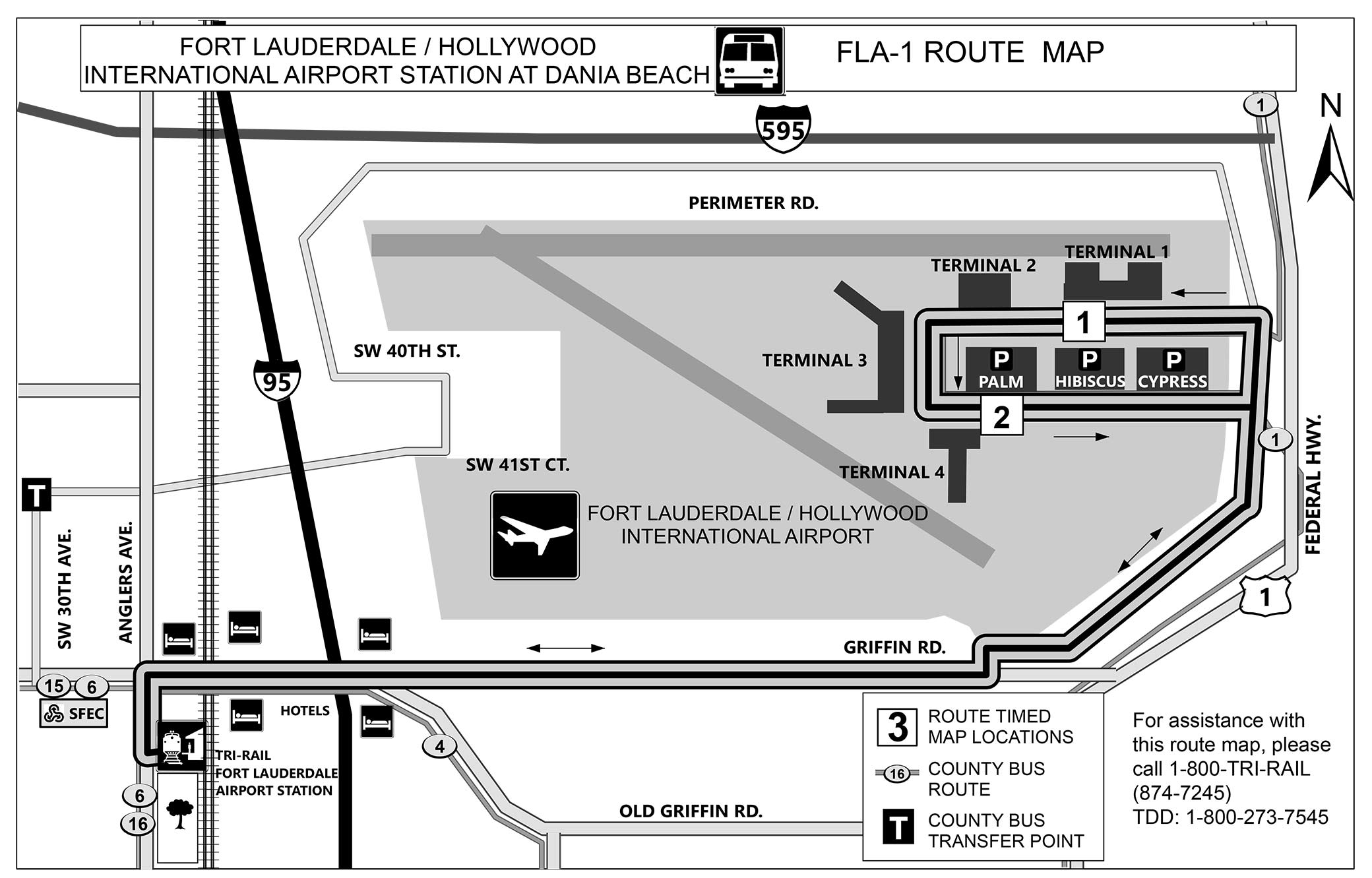 Service hours:
Departures from this route at stop № 7 run from 5.20 am to 0.00 am.
Departures on weekends – from 5.40 am till 11.55 pm.
The ticket costs $2 per person. People over 65 years and children up to 18 years old, can take a ride with a reduced price – 1$. To get more information, passengers can contact Broward transport company by the following number: + 1 954 357 8400.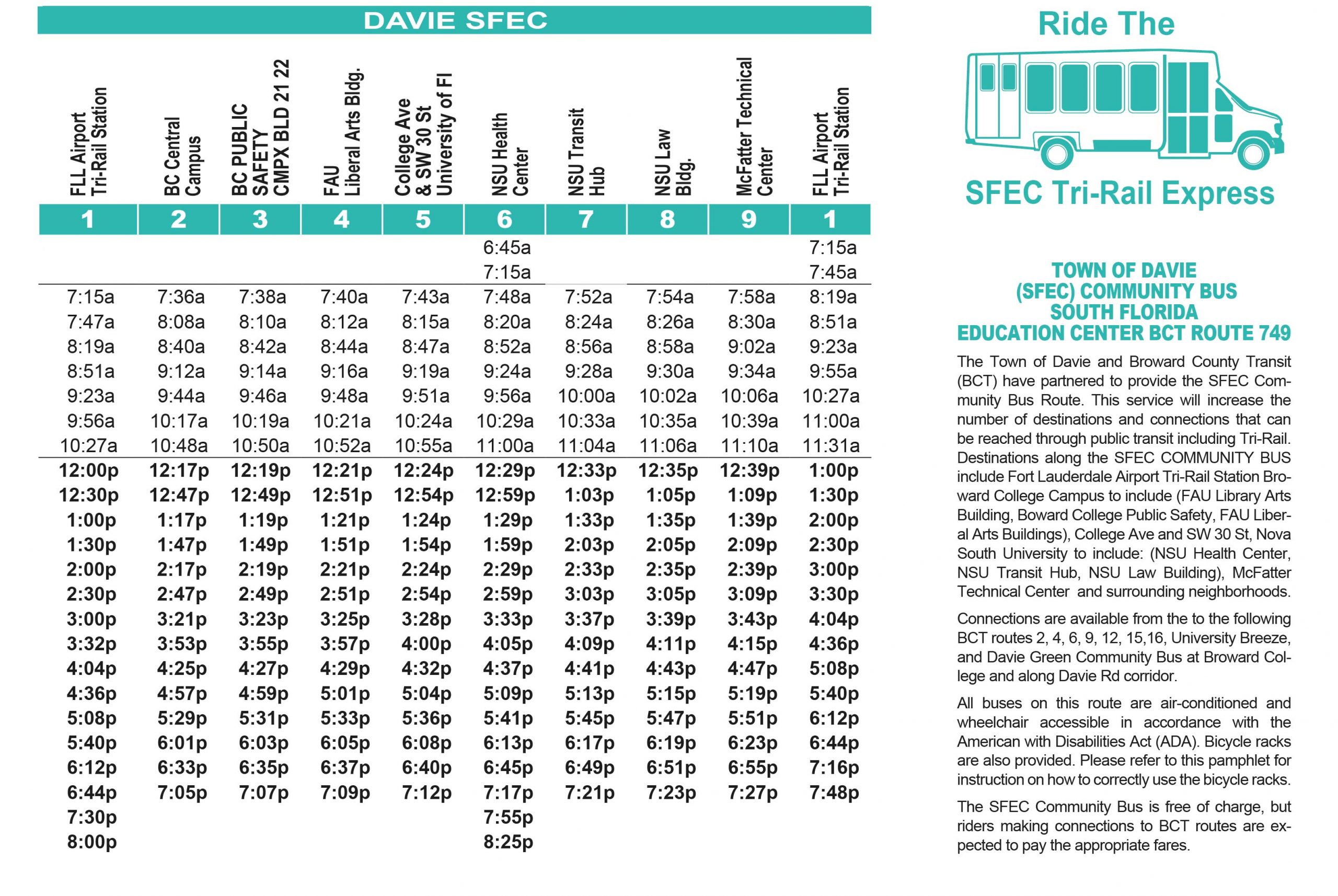 Route 1
The single route that connects the airport and Aventura city center follows the destination Aventura Hall to Broward Central Terminal station.
The route includes five bus stops, mainly:
Aventura Mall;
Hallandale Beach Boulevard and US 1;
Young Circle;
International Airport;
Broward Central Terminal.\
For visitors who aim to go shopping or visit branded stores, it is the best choice to choose Route 1 bus. The last stop from the airport is called Aventura Mall named after the biggest mall in Florida – Aventura.
The overall travel time to reach a Mall takes up to 55 minutes.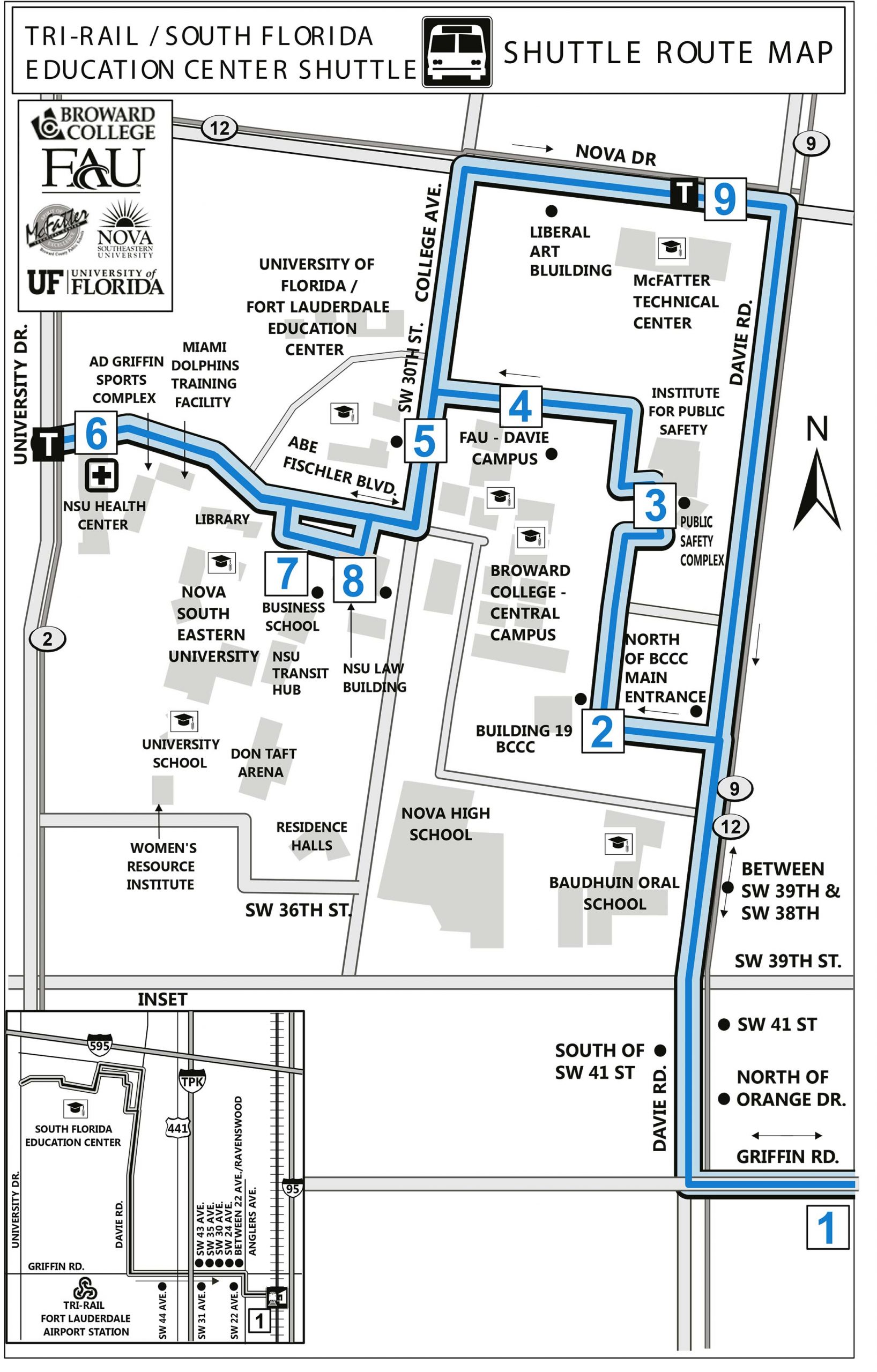 Bus companies
If you are traveling alone or with a huge tour group, there is a wide range of bus companies to contact beforehand and order a route.
The list of bus service providers includes:
Flixbus (includes 2696 destinations);
Amtrak (includes 884 destinations);
OurBus (211 destinations);
Red Coach (21 destinations);
Balearia (20 destinations);
Jet Set Express (10 destinations).
The FlixBus has 42 daily departures to Miami from the FLL and provides comfortable seats with Wi-Fi.
Bus stations
For the visitors who already left the airport territory and would like to join the bus at another station, it is possible to take the ride from:
Greyhound station;
Port Everglades Cruise Terminal;
Port Everglades Port;
Hollywood Denny's;
Broward's Boulevard Park & Ride.
Shuttle buses between Terminals
All passengers can use shuttles to move from the Terminal to each of the buildings and towards the Rental Car Center.
The shuttle bus parking lot is located at the lower level.
Service hours
– Shuttles between terminals – 6 am to 9 pm (daily)
– Shuttles between terminals and Rental Car Center – 24/7.
Comfortable shuttle buses
Many shuttle buses provide long routes traveling with comfortable conditions. In most cases, passengers can enjoy good air conditioning, sockets to charge mobile phones, free Wi-Fi, and WC. In addition, some providers offer snacks and drinks for a certain fee.
The most popular routes offered by bus providers from Fort Lauderdale airport include such cities as Atlanta, Miami, Kissimmee, Gainesville, Naples, Orlando, and Port Charlotte.
Bus shuttles from hotels
For all visitors who live at the FLL nearby hotels, there is an option to take a free courtesy shuttle. The shuttle is pre-ordered at the hotel administration.
Several tips for traveling on public transport
Unless you are a native who just arrived from their trip, it is recommended to all visitors to keep in mind the following issues:
Write down or save a screen page on your mobile device of the bus schedule that fits your arrival time;
Note down information about other possible means of transportation (in case some obstacles made you change your mind);
Check beforehand if you need to buy a boarding pass or you can pay the driver at the boarding time.